Powered By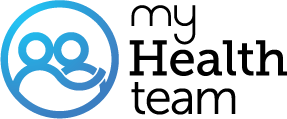 I Am Wondering About Fatigue With Mild VWs.
A MyHemophiliaTeam Member
My VW is mild, so I have not always given it the credit it deserves in causing complications in my life. But I was diagnosed with idiopathic hypersomnia (non REM narcolepsy) several years ago. I found out a year and a half ago I was misdiagnosed and had iatrogenic hypersomnia caused by an antidepressant. I thought I was completely cured when I stopped taking that medication, and my improvement really is a miracle. But I have always been a little more fatigued than the average person. I always attributed it to my depression but I'm wondering how much my VW affects this. Do people with mild cases get fatigued easily too? What are some non-pharmaceutical ways to counteract fatigue from VW? Thanks.
I get extremely fatigued even tho I'm mild...also looking for fatigue relief
Join today!
Start meeting others who understand